We exhibited in 28th Intl. HOME CARE & REHABILITATION EXHIBITION 2001
2001,Oct.24(Wed)-Oct.26(Fri) (10:00AM-5:00PM)
TOKYO INTERNATIONAL EXHIBITION CENTER (TOKYO BIG SIGHT)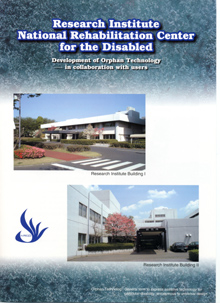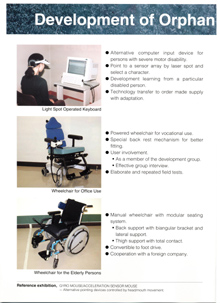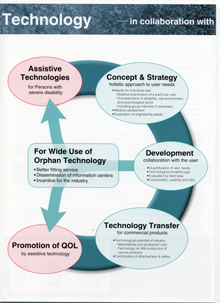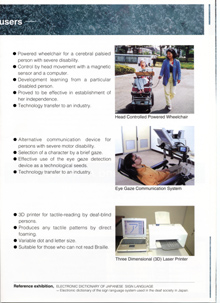 Development of Orphan Technology
- in collaboration with users-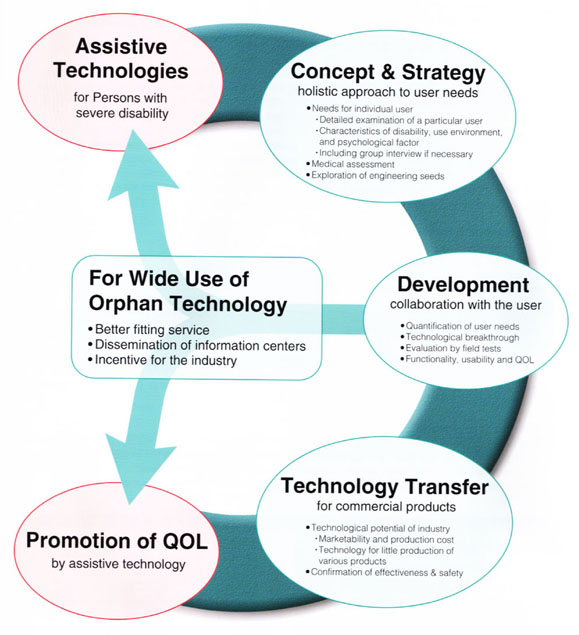 Light Spot Operated Keyboard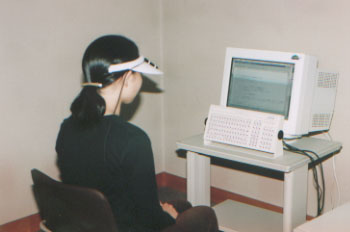 Alternative computer input device for persons with severe motor disability.
Point to a sensor arrey by laser spot and select a character.
Development learning from a particular disabled person.
Technology trancefer to order made supply with adaptation.
Wheelchair for Office Use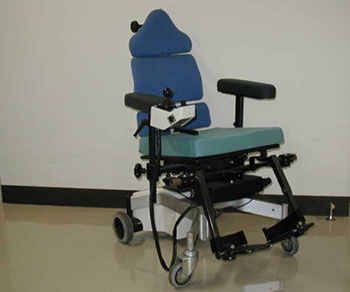 Powered wheelchair for vocation use.
Special back rest mechanism for better fitting
Use involvement... As a menber of the development group. Effective group interview.
Elaborate and repeated field tests.
Wheelchair for the Elderly Persons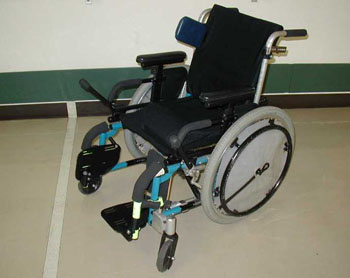 Manual wheelchair with modular seating system... Back support with biangular bracket and lateral support. Thigh support with total contact.
Convertive to foot draive.
Cooperation with a foreign company.
Head Controlled Powered Wheelchair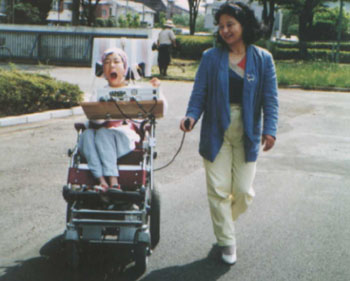 Powered wheelchair for a cerebral palsied person with severe disability.
Control by head movement with a magnetic sensor and a computer.
Development leaning from a paticular disabled person.
Proved to be effective in establishment of her independence.
Technology trancefer to an industry.
Eye gaze Communication System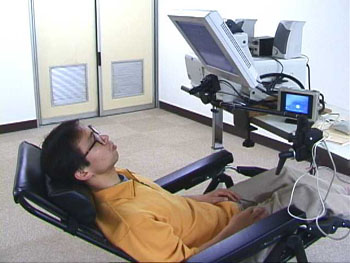 Alternative communication device for persons with severe motor disability.
Selection of a character by a brief gaze.
Effective use of the eye gaze detection device as a technological seeds.
Technology transfer to an industry.
Three Dimentional(3D) Laser Printer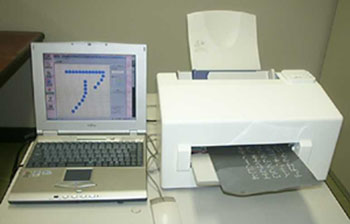 3D printer for tactile-reading by deaf-blind persons.
Produces any tactile patterns by direct foarming.
Variable dot and letter size.
Suitable for those who can not read Braille.
---
[Home Page]