We exhibited in 31st Intl. HOME CARE & REHABILITATION EXHIBITION 2004

2004,Oct.13(Wed)-Oct.15(Fri) (10:00AM-5:00PM)

TOKYO INTERNATIONAL EXHIBITION CENTER (TOKYO BIG SIGHT)



Empowering
-- Persons with Cognitive/Intellectual Disabilities --
Perticipation with Assistive Information Technology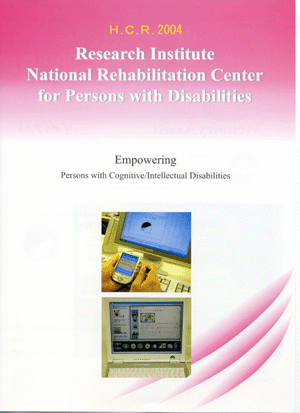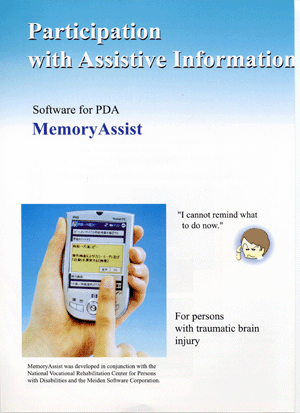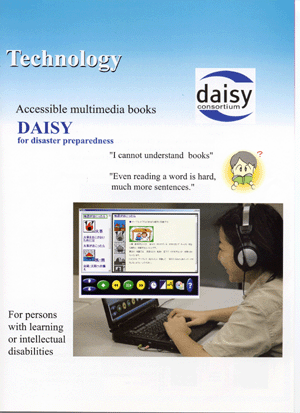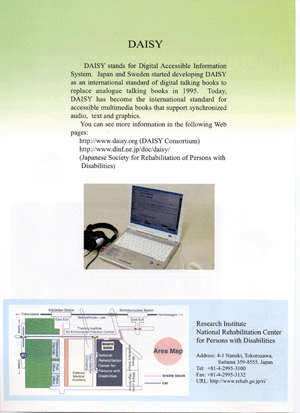 1. Software for PDA Memory Assist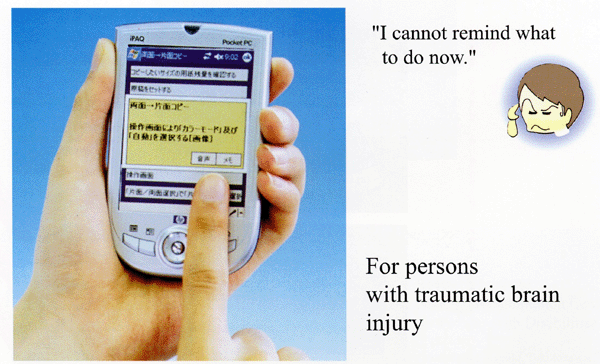 For Persons with traumatic brain injury
Memory Assist was developed in conjunction with the National Vocational Rehabilitation Center for Persons with Disabilities and the Meiden Software Corporation.
2. Accessible multimedia books DAISY for disaster preparedness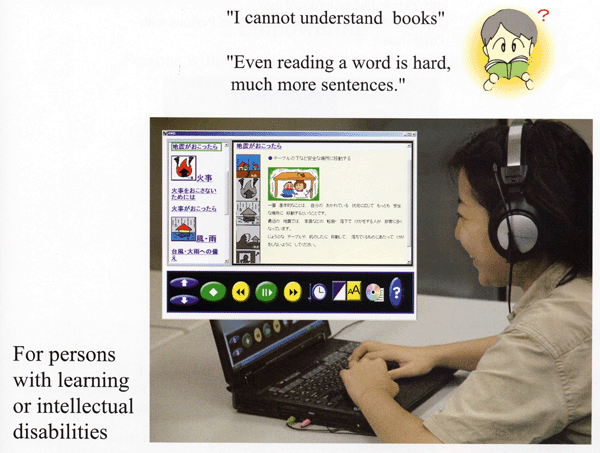 For persons with learning or intellectual disabilities
DAISY stands for Digital Accessible Information System. Japan and Sweden started developing DAISY as an international standard of digital talking books to replace analogue talking books in 1995. Today, DAISY has become the international standard for accessible multimedia books that support synchronized audio, text and graphics.
You can see more information in the following Web pages:
---
[Home Page]