We exhibited in 26th Intl. HOME CARE & REHABILITATION EXHIBITION '99
1999,Oct.13(Wed)-Oct.15(Fri) (10:00AM-5:00PM)

TOKYO INTERNATIONAL EXHIBITION CENTER (TOKYO BIG SIGHT)

Fitting and Assessment of Assistive Technology
-Assistive Technology has to fit the various needs, disabilities and the environments of the users.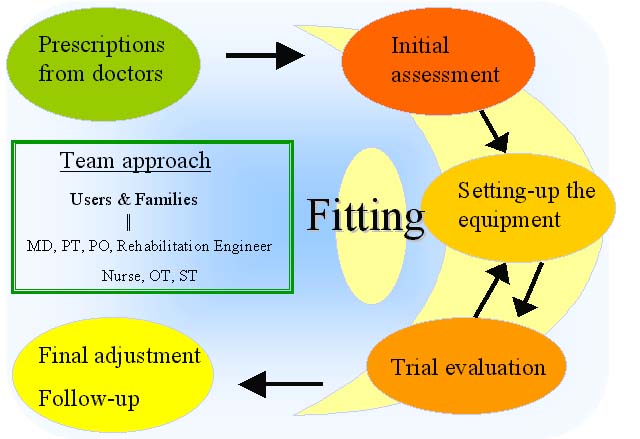 Non-adjustable devices, uncomfortable ones,      I've got a pressure sore from my wheelchair.
and of course, unavailable ones aren't to be used.   Does this wheelchair suit me?



---
[Home Page]